Written & Peer Reviewed by Industry Experts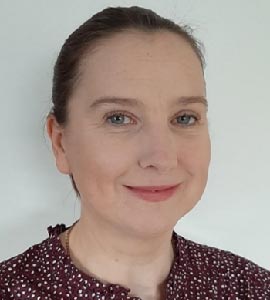 Beverley Mitton
BA (Hons)
Beverley has worked in the decontamination industry for over 14 years. Working within private decontamination supercentres and manufacturers of sterile barriers.
She trained at the Aesculap Academy in Germany and has a wealth of knowledge in decontamination processes and many other areas of the industry including medical instrumentation, quality assurance, track & trace systems, data analysis, data management and training.
Beverley joined Isopharm in November 2020 as the Laboratory and Training Sales Manager. She brings her training background to manage the Isopharm iLearn training platform. She is also a member of the IDSc and CSC, and the IDSc Secretary for the Yorkshire and Trent Branch.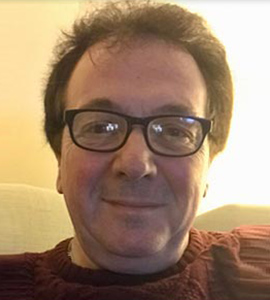 Mark Lavery
MIDSc (Chtd)
Mark has over 40 years experience in Decontamination and began his career as a CSSD Assistant at the Northern General Hospital Sheffield in 1980. He has worked for a number of NHS Trusts and also the Private Sector in decontamination.
In 1996 Mark was appointed Sterile Service Manager for the Lothian University Hospitals NHS Trust and successfully managed the merger for three hospitals to a single facility. The Sterile Services Organisation in Edinburgh became the first in Scotland to be accredited to the then BS5750 Quality system, and Mark became the Quality Lead for City Hospital. Whilst working in Edinburgh, Mark became part of the Scottish National Decontamination Audit team led by David Hurrell.
Mark was appointed Pan Glasgow Head of Decontamination with responsibility for the six sterile service departments in the city, and for the planning, and commissioning of the Cowlairs Central Decontamination unit. The unit won awards for innovation and was the world's largest Decontamination unit at that time.
After gaining commercial experience in the Private Sector, Mark returned to the NHS as Trust Decontamination Lead for a joint collaboration of the Royal Cornwall Hospitals NHS Trust and University Hospitals Plymouth, and he is now the substantive Decontamination Lead to Plymouth hospitals. He has implemented a qualification and competence focussed re-structuring initiative with the emphasis on staff retention, career development, research, and succession management. Mark has developed a Trust Wide Decontamination approach to support staff in non-centralised locations who may be required to decontaminate medical devices in non-centralised locations.
Mark has also formed a Technical forum/workshop which meets quarterly in order to identify and share best decontamination practice across the South West Peninsula. Mark is a Chartered member of the IDSc and a member of the Central Sterilising Club. He has presented at many National and International Decontamination conferences.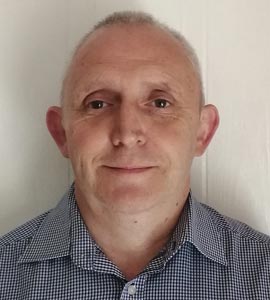 John Prendergast
Authorised Engineer (Decontamination)
John Prendergast is a Senior Decontamination Engineer working within the specialist team at NHS Wales Shared Services Partnership/Specialist Estates Services, that is dedicated to all aspects of decontamination/reprocessing techniques of medical devices. John is a member of a team that provides validation services, advice and guidance to Health Boards/Trusts within Wales and works closely with Welsh governmental departments to deliver policy and strategy in this unique and often complex field.
John has worked within the NHS in Wales for the past 35 years and was initially employed by Gwent Health Authority (currently Aneurin Bevan University Health Board) as an engineer working within the Works and Estates department.
John joined Welsh Health Estates in 2000 and undertook a more global role working throughout all the acute NHS heath-care facilities within Wales. His role has developed to encompass all aspects of decontamination of medical devices to include Sterile services, Endoscopy and Primary care.
In 2012 he completed the ACIST course (qualifying course for Authorised Engineer – Decontamination) and was formally accepted onto the IHEEM register as an Authorised Engineer (Decontamination) late 2013.
John's participation as part of the peer review group for this project is independent of his work within the NHS. All comments are submitted from personal experiences and do not reflect policies of his employer or the wider NHS within Wales.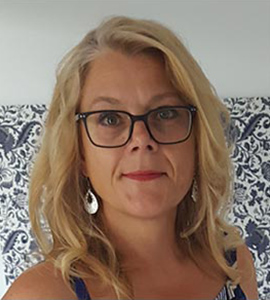 Sharon Fox
MBA, MIDSc (Chtd)
Sharon started her career in Decontamination in 1991 and has taken a leading role in the Delivery, Contractual and Financial Management of Decontamination Services for both Private and NHS Healthcare providers.
Sharon is currently Head of Decontamination for UHB, managing sterile services third party contract provision for 64 Theatres and 4 Decontaminations units for flexible endoscopes.
Sharon is a strong supporter of continued staff training and development. IDSc Midlands Branch Chairperson & Council Representative.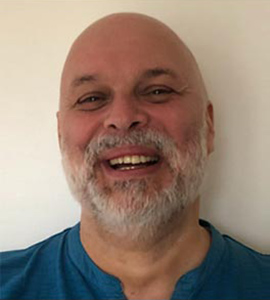 Jim Brown
MIDSc (Chtd)
Jim began a career with Decontamination in 1986 in Sheffield, becoming the departmental manager within 10 years.
Jim is currently Capital Sales Manager at STERIS, which is a leading provider of infection prevention and other procedural products and services. This role utilizes his expertise as an operational manager to assist in the replacement of industry leading washer disinfector and sterilization equipment.
Jim has worked in both NHS and the commercial sector and was a member of the Organisation of Health Decontamination audit team, which undertook a nationwide assessment of decontamination services. He has held Decontamination Management roles at Chesterfield Royal Hospital and Durham and Darlington NHS Trusts and Decontamination Lead role at the Royal Free in London.
Jim is an active member of the Institute of Decontamination Sciences (IDSc), to which he is a Member (Chartered). He is the Yorkshire and Trent Branch Council Representative and is the Chair of the IDSc Technical Certificate marking panel.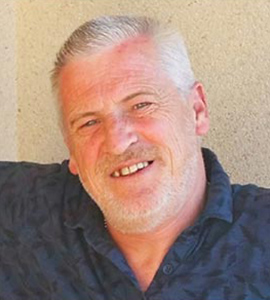 David Hill
PGCert MDD.
David trained as a manufacturing & production engineer at the National Engineering Laboratory in East Kilbride and worked there between 1979 and 1990.
He spent a short time working for MoD in Glasgow before being appointed as a test engineer for NHS Scotland in 1990.
He progressed to become Manager of Validation and Projects by 2003, with his team carrying out validation of the full range of medical device decontamination equipment throughout NHS Scotland.
David also steered his team through two UKAS accreditations to EN ISO 17025 for testing and calibration and developed strong quality management skills under this role as well as subsequently through working as an assessor for UKAS.
In 2003 to 2009, while working for Health Facilities Scotland, David developed an NHS Scotland AER annual validation programme bringing this complex area dealing with high level disinfection under a managed assurance process.
David joined NHS Lothian in 2014 to support decontamination related projects they were working on and is now a Senior Professional Project Manager there.
David is a Chartered Member of IDSc and is also a mentor for students undertaking the IDSc Technical Certificate.
David's participation as part of the peer review group for this project is independent of his work within the NHS. All comments are submitted from personal experiences and do not reflect policies of his employer or the wider NHS within Scotland.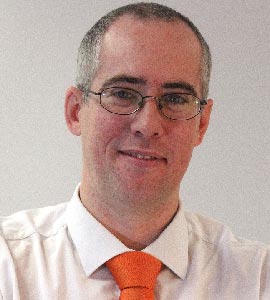 David Brighton
BA, MA (Hons)
Dave joined Isopharm in 2008 after 10 years as a store manager for a high street chain.
Since then he has developed contacts throughout the decontamination and validation industry, and has experience of a wide range of machines and test equipment used across different applications. He has an in-depth knowledge of TQSoft and IPReports, helping engineers create testing protocols for their individual requirements, as well as providing training and ongoing support for users of the software.
Dave has also worked closely with a number of machine manufacturers to develop bespoke testing and reporting solutions, and with over 10 years' experience in decontamination process validation at Isopharm, Dave is a regular contact for CP(D)'s and AP(D)'s looking for a point of view.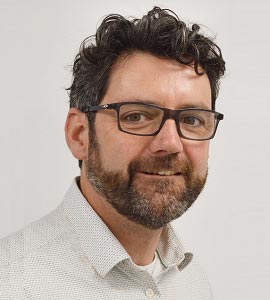 Ian Mein
MSc Medical Microbiology, FRSPH, MWMSOC, MCSC
Ian started his career working as a laboratory microbiologist for a chemical manufacturer providing water and surface testing, biocidal efficacy testing, and product R&D for detergents & disinfectants. I subsequently moved into the field; for the same company, working as a cleaning and hygiene specialist providing training and consultancy for their clients in the food industry. This involved working to enhance and assess the cleaning and hygiene practices for the removal of biofilms, CIP and RO / UF filtration plant disinfection.
Following a sabbatical in East Asia and Australasia, Ian moved into the laboratory sector specialising in water and air quality. Ian spent 10 years working for Latis Scientific and gained considerable experience regarding the monitoring of microbial contamination and understanding the risk associated with air quality and water quality within the built environment especially in the realm of healthcare and decontamination.
In 2016 Ian started Southsea STS Limited to work with new technology and help companies manage their microbial and chemical risk through accurate monitoring. Southsea STS provides services to a range of sectors including healthcare, utilities, large industrial and commercial properties.
Ian has subsequently spent the last 4 years helping to develop the laboratory business at Isopharm which is now one of the largest laboratories provided to the decontamination sciences sector in the UK; providing quality laboratory services and consultancy.